How to Open a Locked Door In Under 5 Secs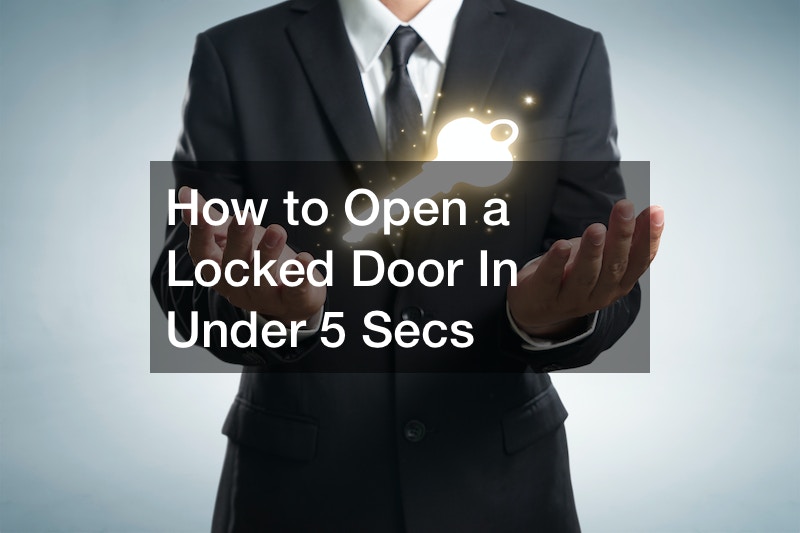 We've all felt the panic of approaching a locked door, reaching into the pocket for a key, and discovering only pocket change or the phone. Is the key misplaced or permanently lost? In any case, it's a confusing experience that leaves one troubled and on the outside looking in. However, a key is not always required to open a locked door. When locked out, keep in mind that a lock is a simple mechanical tool designed to keep the occupiers in. You can find your way in even if you don't have a key.
In addition to being a financial lifeline, credit cards can save your life if you get locked out of house.
A credit card does provide a solution to the question of how to unlock a door without a key. If you don't have a credit card, you'll need to find a thin, hard-to-break laminated sheet. Although credit cards are the most typical, locksmiths frequently use thick plastic shims. You can place a card or sheet between your door and the barrier fastened to the frame. Press the card against the lock inside, and move it against the strike plate.
Nevertheless, ensure your lock is installed properly if you want to keep burglars out of your house.