How Signage Can Get You More Customers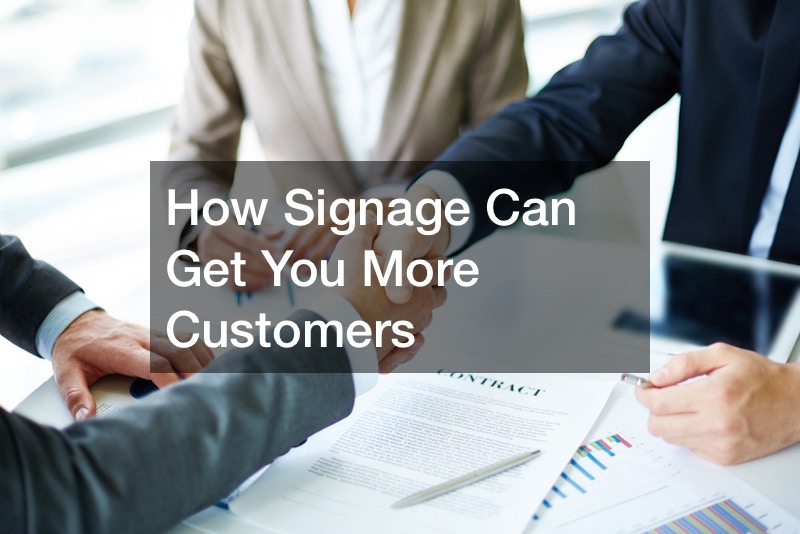 Starting a new business can be overwhelming. Even with help from bankers, lawyers, and other advisors, there are still many responsibilities that can only be completed by the owner. Carmen Sognonvi, a marketing consultant, helps new business owners with design elements and commercial sign design.
Many business owners look for someone with Ms.
Sognonvi's skills and look for experts in the following fields: will often obtain help from expert entities. These may include
graphic designers, advertising agencies, public relations firms, interior designers, etc. But the final decisions rest on the shoulders of the owner.
Marketing is extremely important. Both indoor and outdoor advertising are well thought out to attract customers.
There are some tips from Ms. Sognonvi, that can help business owners as they begin developing their outdoor signage.
Determine if the initial signage is temporary or long-term.
Have signage both inside and out with exterior signs and leaflets, brochures, and other collateral inside. They may highlight specials, upcoming events, etc.
List a call to action and what you want customers to do, i.e. call a number, visit the website, or reach out on social media.
Messages should be short and sweet. If someone is driving past, they should be able to understand what you are doing and your business name.
Be aware of the design elements used. Use no more than two fonts. Use simple language and use contrasting colors.
Great signage can help elevate your business as long as you abide by a few simple rules.